Emuna Beams
Lazer Brody Books & Events
Episodes
Wednesday Oct 14, 2020
Wednesday Oct 14, 2020
In times of super stress like now, where the pandemic is challenging a person's health, income and state of mind, it's so very important to set aside a weekly hour for the soul.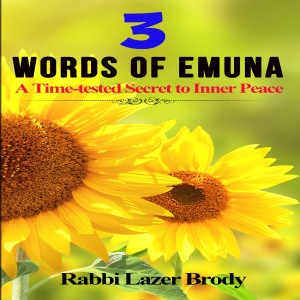 Tuesday Feb 04, 2020
Tuesday Feb 04, 2020
More than a book, this is a best friend; available both in Amazon paperback edition and Kindle ebook edition.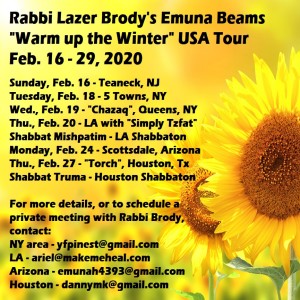 Sunday Feb 02, 2020
Sunday Feb 02, 2020
Rabbi Lazer Brody's Emuna Beams "Warm up the Winter" USA speaking tour begins in Teaneck, NJ on Sunday, evening, Feb. 16, 2020. He will be in the NYC area through Wednesday, Feb. 19, then in Los Angeles through Sunday, Feb. 23, on to Arizona through Wed., Feb. 26, then finishing the tour in Houston on Saturday night, Feb. 29 - more details coming soon, G-d willing.